The dress to make your heart race!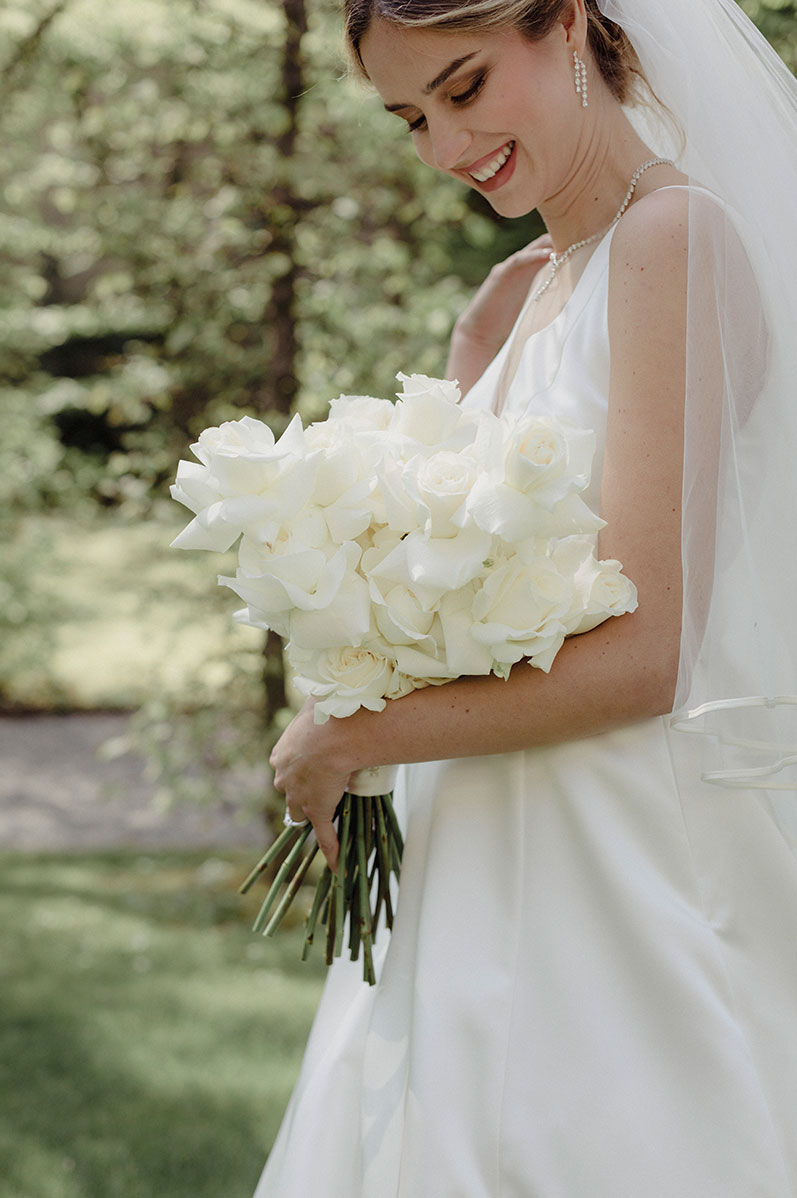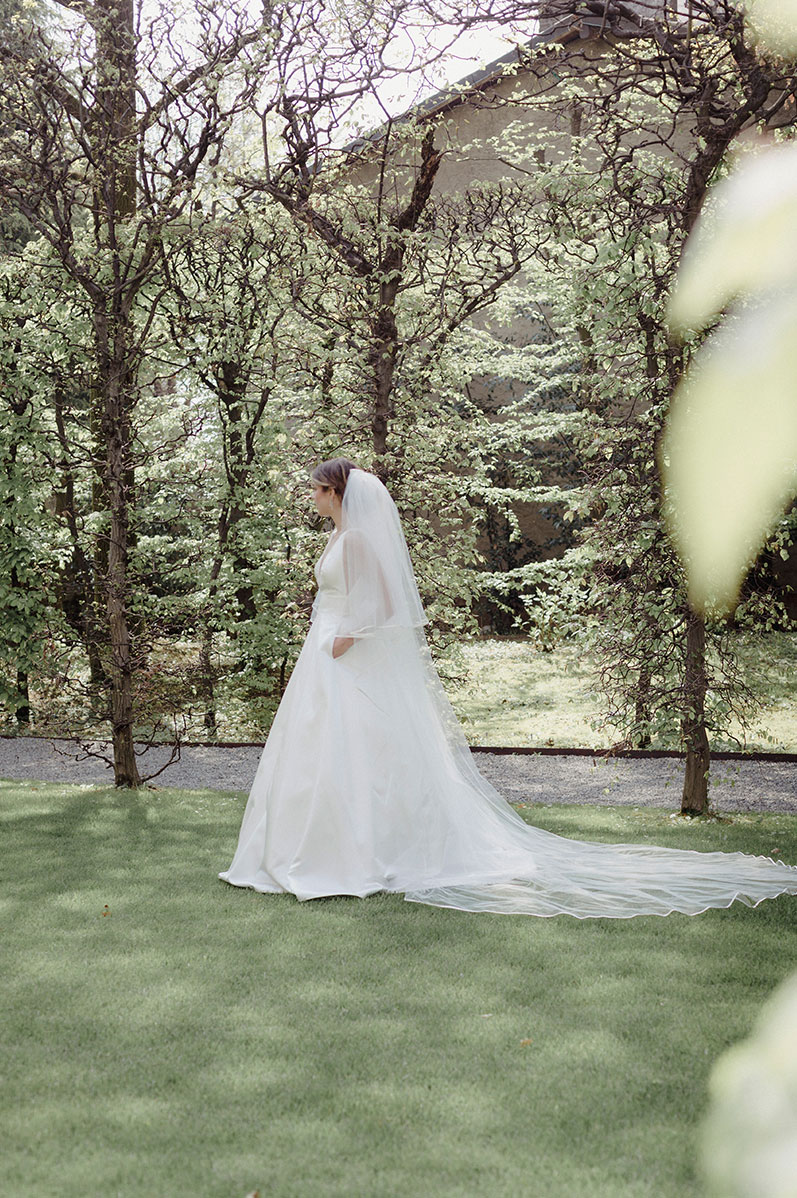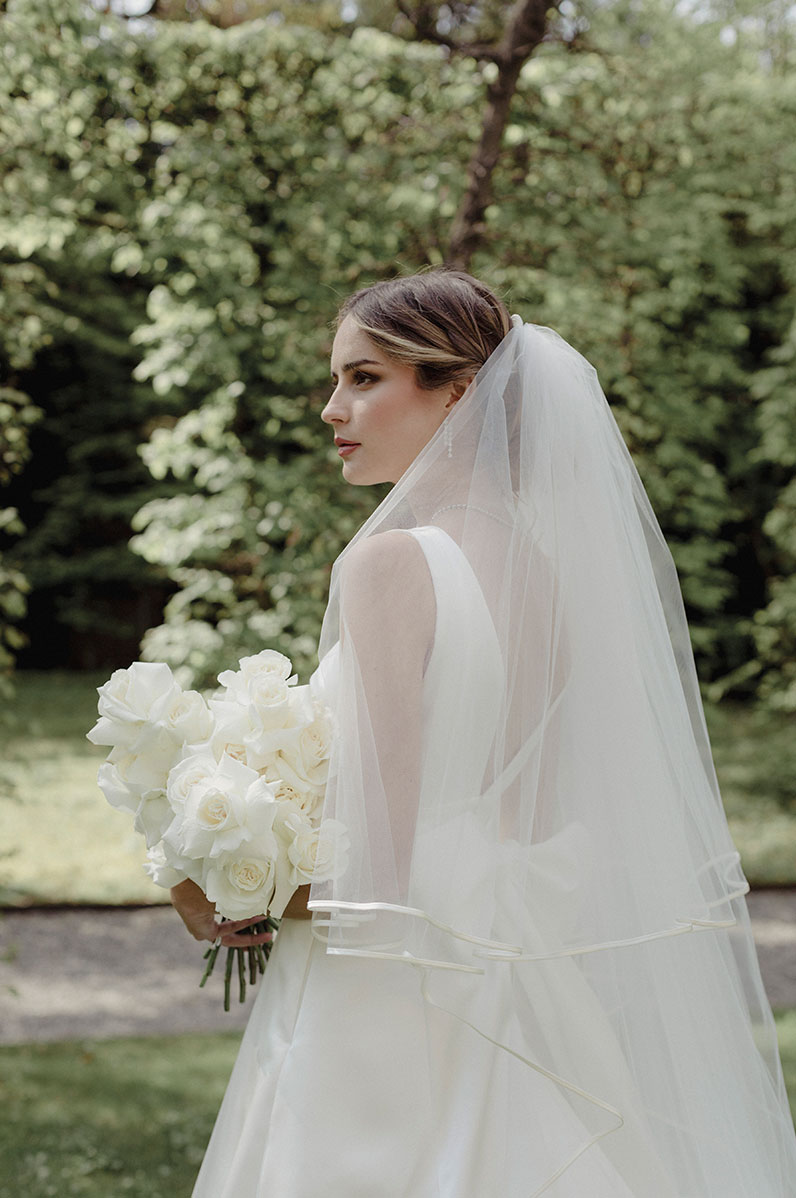 The Classic Bride is looking for a sophisticated, never-ordinary dress, that can convey her personality through its beautifully fine and elegant lines. The perfect fabrics are luxurious ones like mikado and silk, while a veil is the must-have accessory for the ceremony.

Atelier Emé offers the classic bride a range of different ideas, for example the Felicie dress, in shiny satin with a refined bodice with cap sleeves and a stand-up collar, a plunging V-neck at the front and a teardrop-shaped opening at the back.

Another sophisticated alternative is the Doris, a satin semi-full dress with an elegant plunging V-neckline at the front and back, sheer-effect side panels, a bodice that enhances the waistline and a skirt embellished with a belt with long tails.

For a Classic Bride who prefers a dress with a touch of delicate sensuality, the Gabrielle dress would be perfect, a mermaid gown in couture crêpe with clean and simple lines, and a high collar that defines the décolletage.
DISCOVER THE CLASSIC GOWNS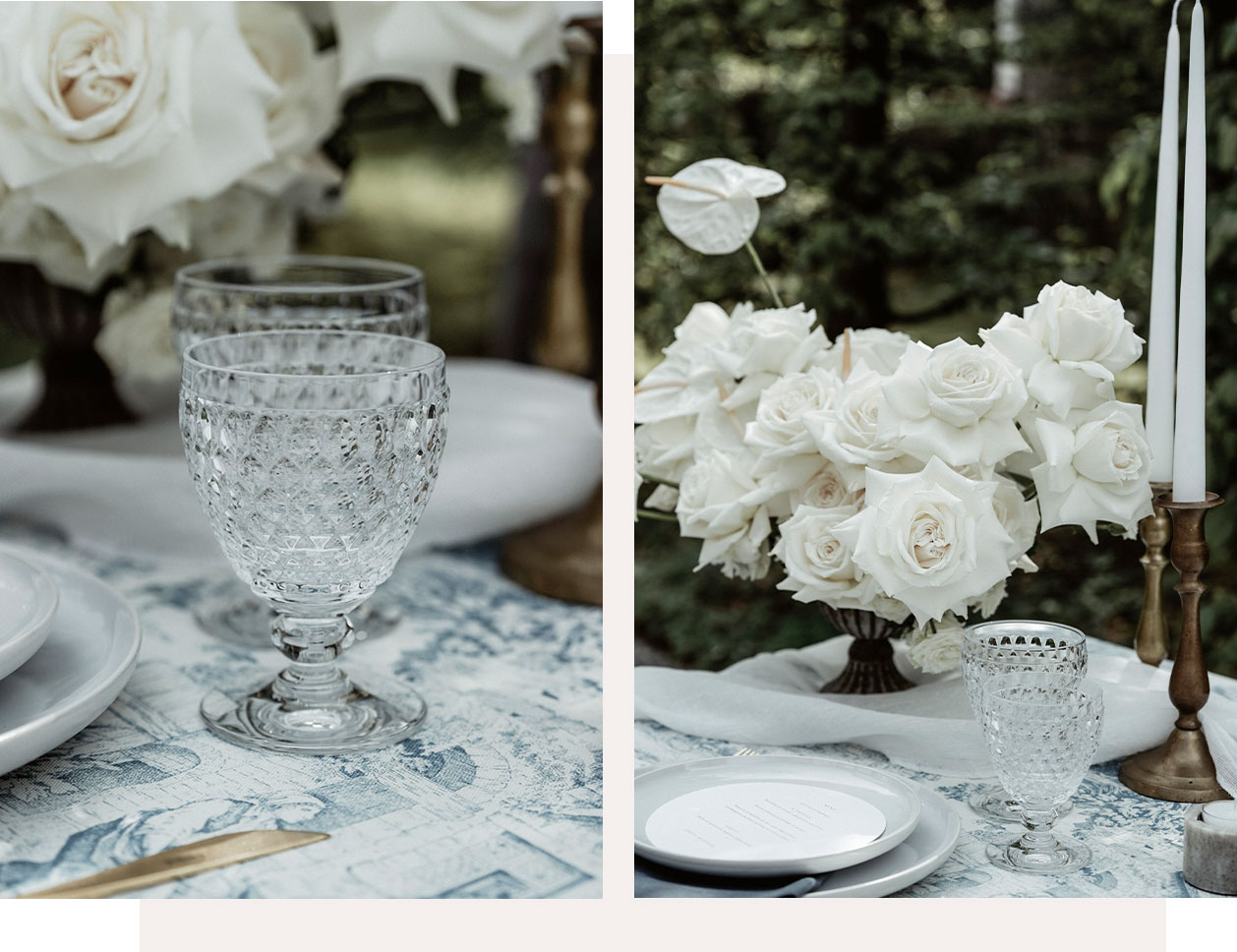 Table setting inspiration for you!
Anna Frascisco, a wedding planner with over twenty years of experience, recommends that Classic Brides favour white as the key colour for the entire event, and pair it with a secondary colour to add a little interest. Even on the table, using light-coloured crockery with a touch of colour in the glasses or charger plates can have great impact.

And Silvia, who created the wonderful institution of Osteria Scotti with her family, recommends traditional dishes reinterpreted in a modern way, reassuring flavours presented in ceramics and luxurious receptacles.

The choice of flowers to tell your love story!
Sofia from Il Profumo dei Fiori has some interesting advice about choosing flowers for your wedding day!

For the Classic Bride, consider the most classic blooms: the sheer beauty of the white rose, paired with white anthurium for an extra touch of elegance. Hand-opened roses have come back into the limelight like never before, and are perfect for the Classic Bride who wants to impress.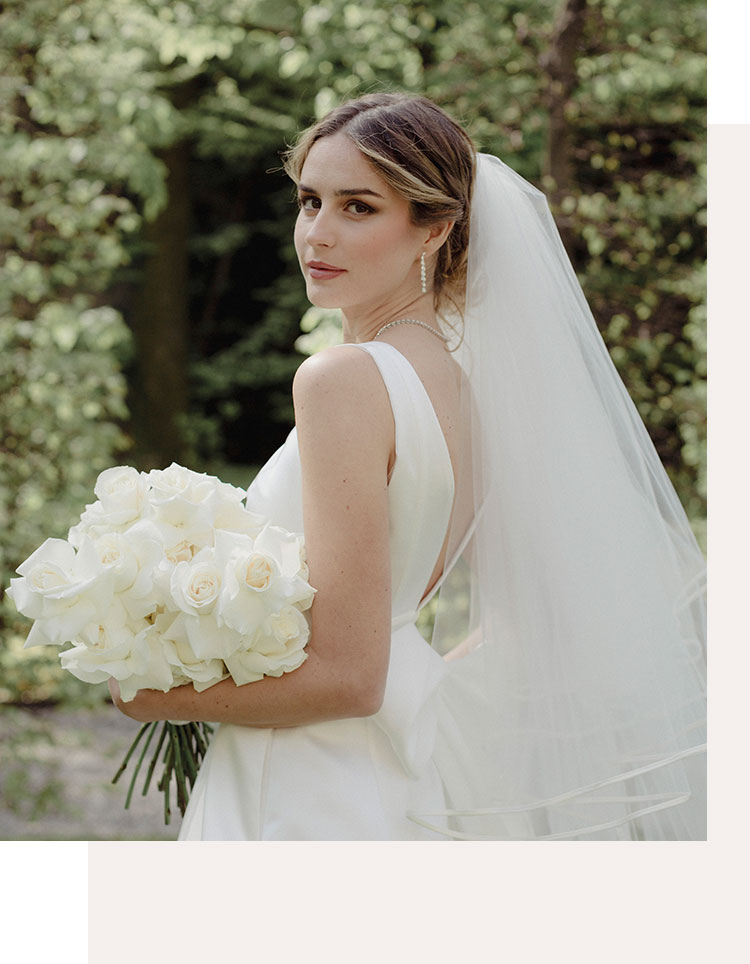 Hair and make-up for the most special day!
Sinatra Profumerie, a business in Turin that takes care of bridal hair and make-up all over Italy, tells us that the Classic Bride doesn't like to break with tradition. Hers is a look that will never go out of fashion.

The main objective with bridal make-up, and bridal hair, is to enhance the facial features in a discreet and elegant way.

Classic make-up tends to bring out the natural tone of the skin, highlighting and illuminating the strong points of the face. For the eyes, a smoky look in warm brown tones will emphasise the eyelids and focus the attention on the iris.

Jewellery straight from the heart!
Salvini creates jewellery that encapsulates a story of elegance, style and sophistication, making you a true vision of beauty.

For the Classic Bride, a modern princess, it is important to bring a balanced and harmonious look to life. Salvini suggests adding a touch of light to the face, for example with #DamianiMagia diamond and white gold drop earrings, for a style with unique charm.
The Wedding Rings!
Traditionally, the groom or his family pay for the bride's ring and vice versa, but nowadays many couples choose and buy their rings together. Whoever is paying for them, choosing the rings is a moment that deserves to be shared. There are no rules for choosing a ring: a simple band in yellow gold is the most traditional, while rose gold has a sophisticated retro vibe. A gold ring reflects originality, whereas one with diamonds conveys taste, class and romance.

Salvini's Battito collection has been created to celebrate love: a classic of traditional jewellery, redesigned in detail so that only to the couple does it reveal the ultimate symbol of love: the heart. A timeless symbol that accompanies the newlyweds in the most important decision in their lives.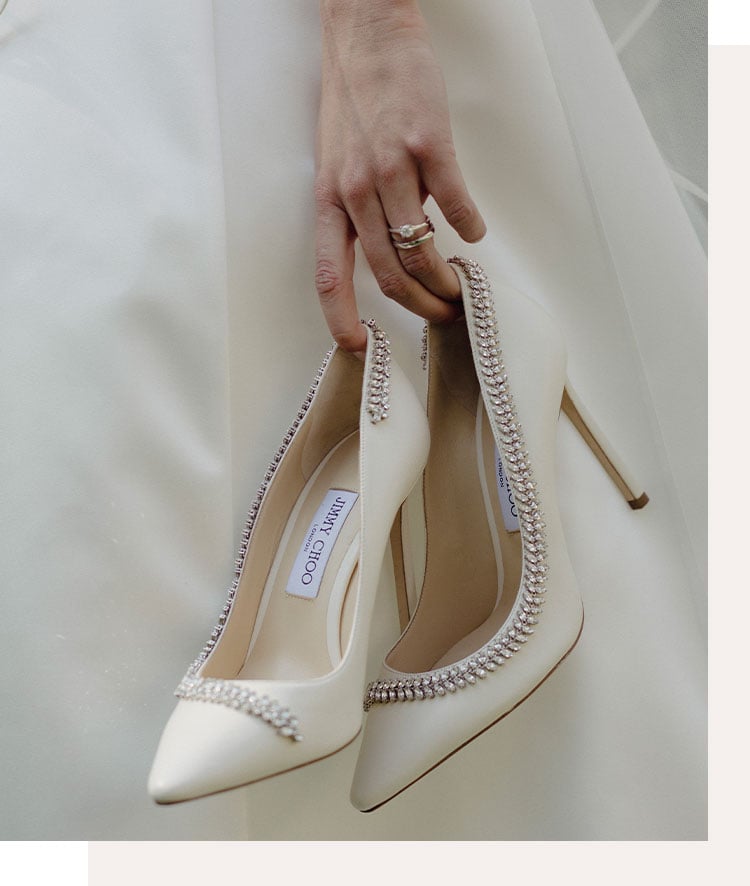 The most chic shoes for the day you say I Do!
Court shoes are an essential for Classic Brides: in this case, the Atelier Emé dresses have been paired with the "Romy" shoe from Jimmy Choo, in ivory calf leather with luxury crystal trim. A shoe that captures attention with its simple beauty, that makes a great impact with few details.

This style is a perfect souvenir of your wedding day, as you can wear it again to other occasions and relive all the emotions of your special day!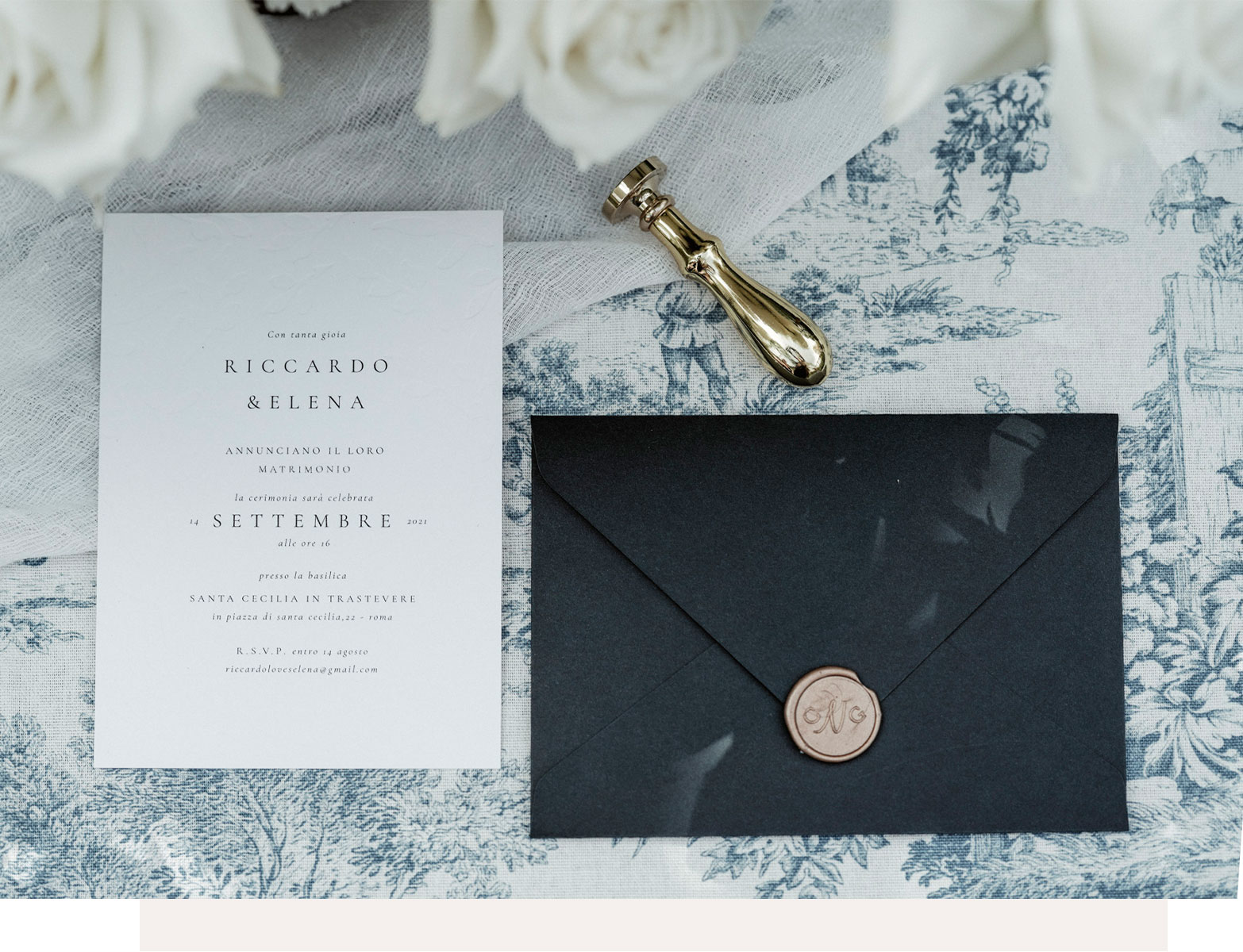 Dreamy stationery!
The guys at Pop The Question have created a range of stationery in line with the desires and requirements of the Classic Bride.

Classic Brides should opt for a traditional, pure white style. She embellishes it with blind letterpress details, which create a very intense play of light and shadow, without shouting about it. This is paired with a forest green paper, closed with a dark gold seal with calligraphy initials. The supplementary cards are also deep green, but printed in white to add a touch of light. As a whole, the style is elegant but never boring, intense and full of nuances.
A team of experts
Thanks to the experience of our team of designers and seamstresses, you can create a dress as unique as you are.
Book an appointment now to create a dress as unique as you are.
Book an appointment